Who we are
HLB Scope – group of companies established in 2012. In September 2020 Scope Kazakhstan was accredited in the international audit network HLB International. Scope Kazakhstan with its offices in Almaty and Astana provides consulting services throughout Kazakhstan.
Scope Kazakhstan provides transaction services such as valuation, due diligence and corporate finance advisory in case of cross-border mergers & acquisitions and transactions. Scope Kazakhstan specializes in support for both start-ups and small businesses and large international companies from registration to comprehensive services, including full accounting.
We excel in providing value added advisory and accounting services. Not only because of the quality of our work, but also because we speak the languages of our clients. We are sensitive to cultural differences. We understand the requirements of international business working on different continents.
We conduct our work jointly with HLB Scope Audit KZ and our foreign partners. Our experienced staff has international certificates (including ACCA qualification) and has excellent knowledge of IFRS (the only standards applicable in Kazakhstan).
Members of our supervisory board, our partners and employees all have a background at larger Big4 firms and have all worked on international engagements. They have all made a deliberate decision to start Scope Kazakhstan with strong belief that we can do better than Big4 firms. Better in quality, better in client services and better in pricing.
How we work together
Sound governance, integrity and quality are deeply embedded in everything we do. Only the best firms join HLB, with all members required to meet strict quality criteria both nationally and internationally. HLB ongoing review programme allows to maintain the high standards clients have come to expect. HLB is a member of the Forum of Firms, who are committed to the highest standards in financial reporting and auditing practices worldwide. Together with many of HLB leadership team and partners around the world playing vital roles in independent committees we're proud to be examples of driving forward change in our profession. Our aim is to achieve the best service and highest standards in the work we do for the clients.
Regardless of what sector you operate in, business is about people. Building a trusted relationship with you wherever you take your business is highly important to us. To best service our international clients, we take the time to get to know them and understand specific needs. We are proud of our strong friendships and professional relationships. When working with us across borders, you can be assured that your HLB team at home and in the territories you're expanding in personally know each other. This is the HLB-way of creating value through real relationships and how we make sure the client experience is seamless. It is through personal and trusted relationships that we deliver on HLB brand promise:
Together we make it happen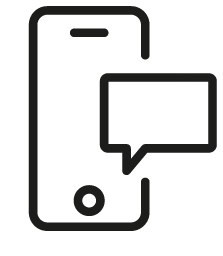 Get in touch
Whatever your question our global team will point you in the right direction